June 22, 2016 Liu Haisu Art Museum
Art and Society in the Late 1990s in France
The second phase of Liu Haisu Art Museum Art Theory Work Shop themed on "Art and society in the late 1990s in France: The relationship among Edouard Manet, Impressionism and Bourgeois culture" is now recruiting and open for applications.
The Workshop Overview
Through the analysis of the rise of Edouard Manet and Impressionism, the workshop will discuss the relationship between French art and society in the late 1990s, especially the relationship among Edouard Manet, Impressionism and Bourgeois culture. Although the huge changes undergoing in French and Paris are often mentioned in the same breath with the rise of modern art (since the rise of Impressionism), it is hard to make clear the relationship between French art and society in the late 1990s. The workshop will start from analyzing the new art creation space resulting from the changes of art creation mechanism and the emergence of art criticism and painting market. The Bohémien and artists' life will also be discussed to figure out how they balanced between fashion and market in their creation so as to resist and need the social upper class "Bourgeois" at the same time. Finally the workshop will illustrate how Edouard Manet started this symbolic modern art revolution.
Curator
Shi Hantao, Wang Xin
Requirements
Postgraduate and Ph.D. students majoring in relative profession, and professionals in relative fields or institutions;
Good Chinese writing and English comprehension skills in relative fields.
Recruitment Deadline
June 30, 2016.
Available Seats
10-12
Introduction of Tutors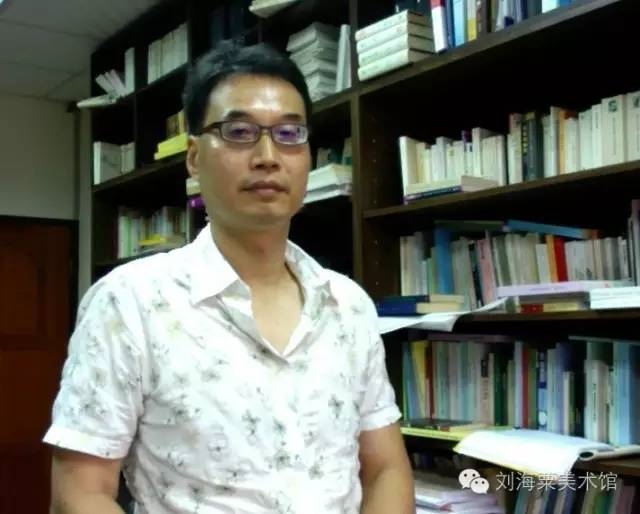 Qiu Deliang is the doctor of institute of history and civilization in School for Advanced Studies in the Social Sciences (école des hautes études en sciences sociales) and the professor in institute of social and cultural studies in National Chiao Tung University in Taiwan. He specializes in culture comparison research, commenting theories, cultural practices, cuisine and physical culture, modern French cultural thoughts, history writing and theories. In recent years, he takes interest in field sociology description of Taiwan's cultural essence as well as the social and cultural history of post-war art creation.
Workshop Schedule
Phase One Between July 2 and 4, 2016
July 2 (Saturday)
Student introduction, tutor instructions, curriculum planning, discussion of research areas, lectures.
July 3 (Sunday)
Lectures, reading seminars.
July 4 (Monday)
Lectures, reading seminars.
Phase Two Between October 8 and 9, 2016
October 8 (Saturday)
Student presentation on personal research achievements, tutor feedback and advices.
October 9 (Sunday)
Public presentations (15-20 minutes each) on achievements in the workshop, tutor reviews and summarization.
Between phase one and phase two, students will conduct researches and practice writing under tutors' distant guidance.
Location: B1 Multi-Functional Hall in Liu Haisu Art Museum
Public Lecture
Impressionism and Bourgeois Culture
Time: 18:30, July 2, 2016 (Saturday)
Location: B1 Lecture Hall in Liu Haisu Art Museum
Achievements Exhibition
When the workshop is over, all the students are required to submit a 3000 to 5000-word-dissertation under tutors' instructions and report to the public on personal research achievement in the form of seminar. When the workshop is over, all the students' achievements as well as tutors' research results will be collected into a photo album in an appropriate way.
Registration
Copy the link and visit the website to download the registration form: http://pan.baidu.com/s/1gf2lAwz
After filling the registration form, send it to the following e-mail address in the form of: "Your name + name of the workshop".

, your e-mail will be replied in seven days.
This workshop is free.
After receiving the recognition from tutors and consultative group, Liu Haisu Art Museum will award certificates to all the students who graduate from the workshop.
Organizer
Liu Haisu Art Museum
Special support
Ray Art Center